ECONOMIC AND ENERGY EFFICIENCY OF CULTIVATION OF THE NEW FEED CULTURE OF PAISS FOR FEED AND SEEDS IN THE STEPPE ZONE OF NORTH KAZAKHSTAN
Keywords:
efficiency, Barnyard millet, Еchinochloa frumentacea, hay, grain, sowing period, seeding rate, irrigation, net income, profitability
Abstract
On average, over three years (2016-2018) of research, a new annual barnyard millet forage crop under rainfed conditions, depending on the sowing time and seed sowing rate, formed from 18,4 to 29,4 t / ha of green mass, from 5,4 to 7,5 t / ha of hay, from 1,5 to 2,4 t / ha of grain, when watering up to 44,2 t / ha of green mass, up to 11,7 t / ha of hay and up to 4,3 t / ha of grain and the traditional fodder crop sudan grass, respectively, from 15,2 to 18,7, from 4,0 to 4,7, from 1,5 to 2,2 t / ha and to 28,1, 8,2, 3,0 t / ha. The profitability of cultivating barnyard millet for hay depending on the agrotechnical measure (sowing dates, seeding rates, irrigation) ranged from 15,5 to 22,5%, for grain from 61,7 to 124,5%, and sudan grass, respectively, from 7,2 up to 11,7 and from 48,4 to 62,8%. Depending on the experimental options, the energy efficiency coefficient of hay barnyard millet ranged from 2,8 to 4,0, and grain from 2,9 to 6,0, which exceeded the sudan grass by 1,5-2,0 times.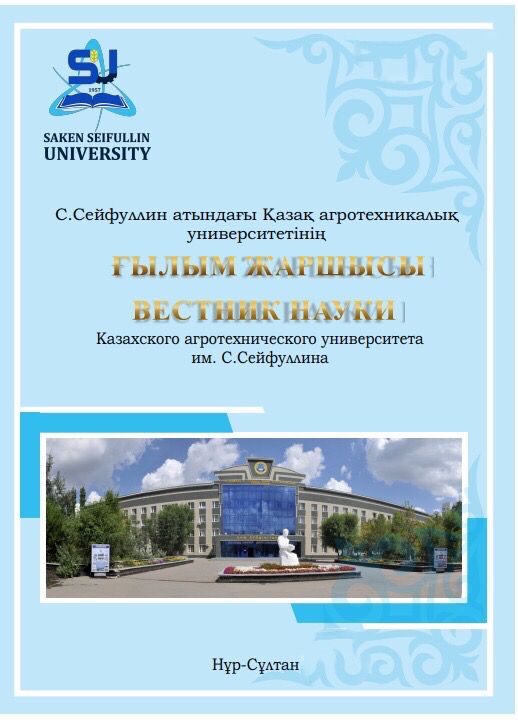 Downloads
Section
Agricultural sciences Part 1