GROUND WATER REGIME IN OPEN HORIZONTAL DRAINAGE AREAS IN THE MAKTAARAL IRRIGATION MASSIF
Keywords:
ground water, collector and drainage systems, control of salinization of irrigated lands, soil salinization, productivity, groundwater mineralization, cotton, wells, drainage channels, water measuring rails.
Abstract
In this paper, one of the important issues in the design of horizontal drainage, construction is the water table, determining the optimal depth of its construction, depending on the share and total length of the drainage network. Field experimental studies on the parameters of open horizontal drainage and its efficiency were carried out on the territory of the Maktaaral massif, rural district "nurlybayev".The rate of decrease in the ground water level after the irrigation period depends on the drainage of the territory: on the site of the first option – 0,10-0,16 cm per day, and in the 2nd and 3rd options-0,45-0,50 and 0,25-0,30 cm per day, respectively. Ground water is lowered to a depth of 1.0 m in the 2nd version for 8-9 days, in the 3rd version for 15-16 days, and at the production site - for 20-21 days. An increase in the concentration of salts in groundwater occurs due to infiltration waters due to the outflow of salts from the aeration zone of soil soils. The salinity of groundwater after cotton cultivation, depending on the intermediate distances and depth of their occurrence, was: in 2 variants – 4,15 g/l, in 3 variants – 4,80 g/l and in the control – 7,38 g/l. Finally, to avoid the phenomena associated with salinization of irrigated land, it is necessary to switch to the construction of closed horizontal vertical wells due to the low drainage effect of open horizontal drainage, since it has a horizontal and inclined character.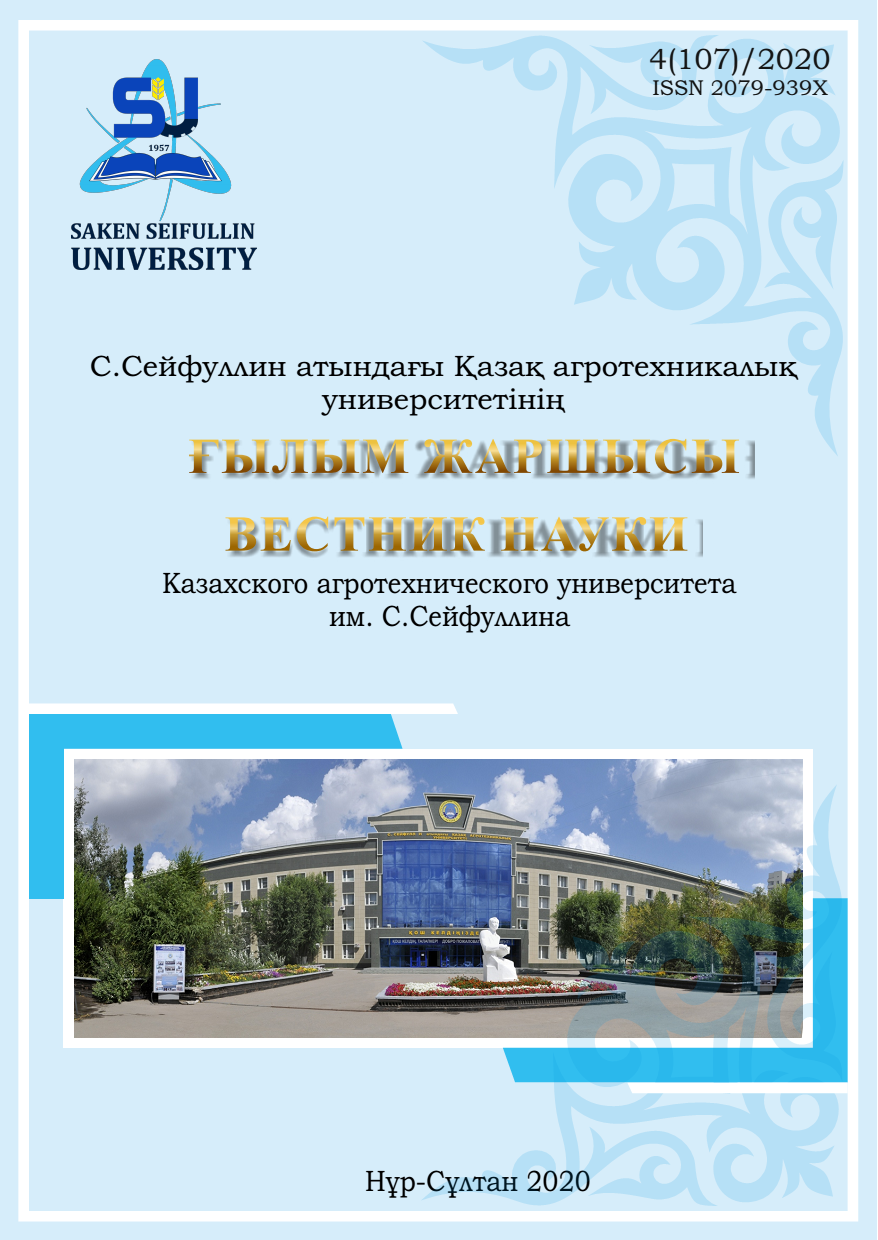 Downloads
Section
Agricultural sciences Part 1