THE PREVALENCE OF ECHINOCOCCOSIS ON THE TERRITORY OF THE REPUBLIC OF KAZAKHSTAN
Keywords:
echinococcosis, farm animals, slaughterhouses, endemic regions, acephalocysts, echinococcal cysts, protoscolexes, incidence rate, social significance.
Abstract
As a result of studies conducted in 2019-2020, it was found that echinococcosis is widespread everywhere, it occurs in all regions of the Republic. In particular, in the Turkestan region, Almaty, Zhambyl regions and Shymkent, there is a special epidemiological tension, in which the rate of patients with echinococcosis annually exceeds the national average by 3 times. Such indicators of morbidity of the population are of particular concern and require urgent measures to combat this invasion with the involvement of local еxecutive bodies, veterinary laboratories, veterinary inspections and departments, health authorities, specialists-рarasitologists of Kazakhstan. The infestation of farm animals in each region is determined by different indicators. Of these, cattle and sheep are the most infected, pigs and goats are the least, and zero infection rates for horses indicate that this type of animal in our country does not participate in the parasite development cycle at all.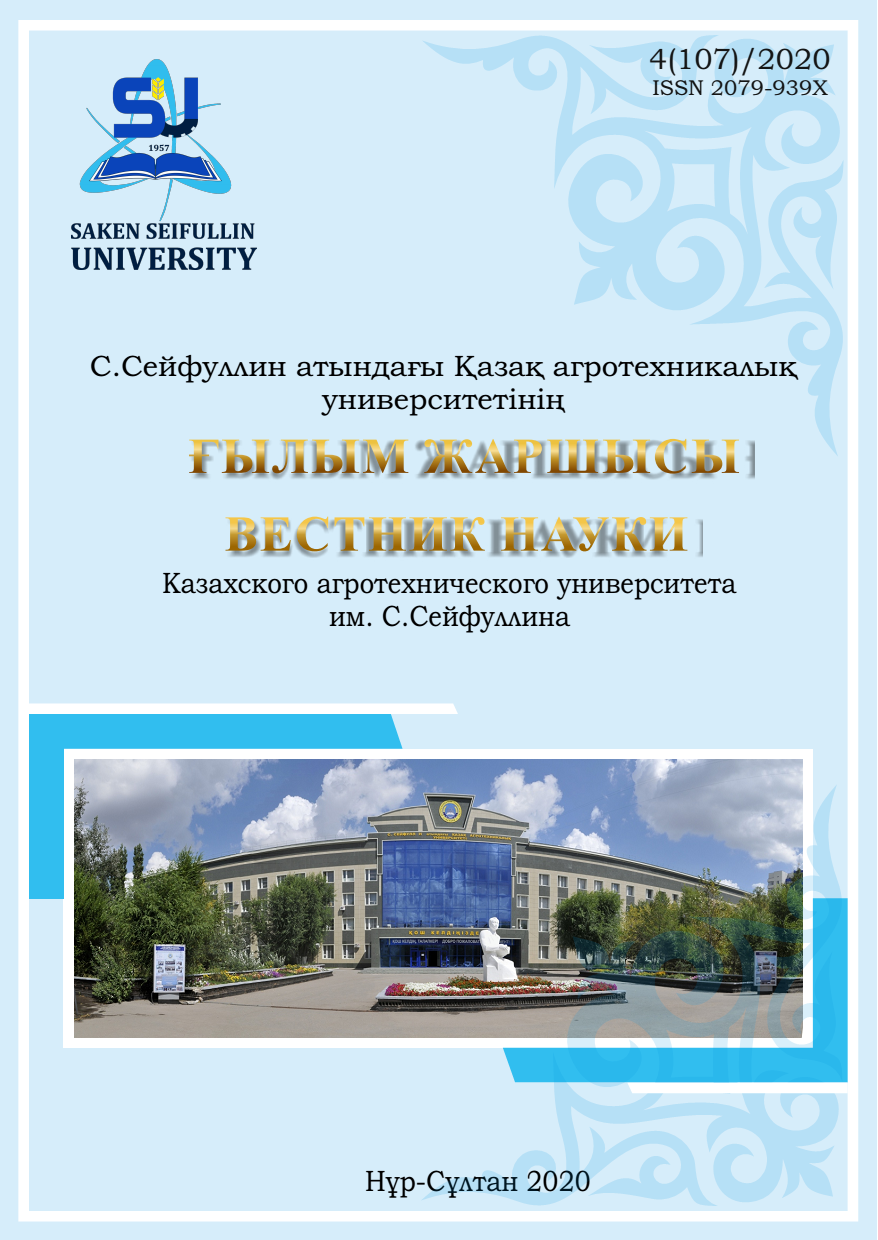 Downloads
Section
Veterinary sciences Part 2