EVALUATION OF ANTHROPOGENIC LOAD ON FISH PARASITIC FAUNA OF ZHAIYK RIVER
Keywords:
milk, quality, heavy metals, safety, veterinary and sanitary assessment, cadmium, lead, arsenic, mercury, farm.
Abstract
One of the most effective ways to determine changes in the structure of aquatic ecosystems is to analyze the species composition of fish parasites. The study of fish parasitic fauna helps to identify indicator species of parasites that may demonstrate the destruction of ecosystems for one reason or another. The article presents a comparative analysis of the parasitic fauna of commercial fish living in the lower reaches of the Zhaiykriver, with an analysis of the assessment of anthropogenic load
As a result of the ichthyoparasitological studies carried out from two offshore areas andin the mouth of river Zhaiyk «№12 square» identified to species 17 parasitic organisms belonging to different taxonomic groups: 5 species of monogenetic flukes, 6 species of digenetic flukes (trematodes), tapeworms (cestodes) 2 species, 3 species of roundworms (nematodes), 1 species of parasitic copepod crustaceans.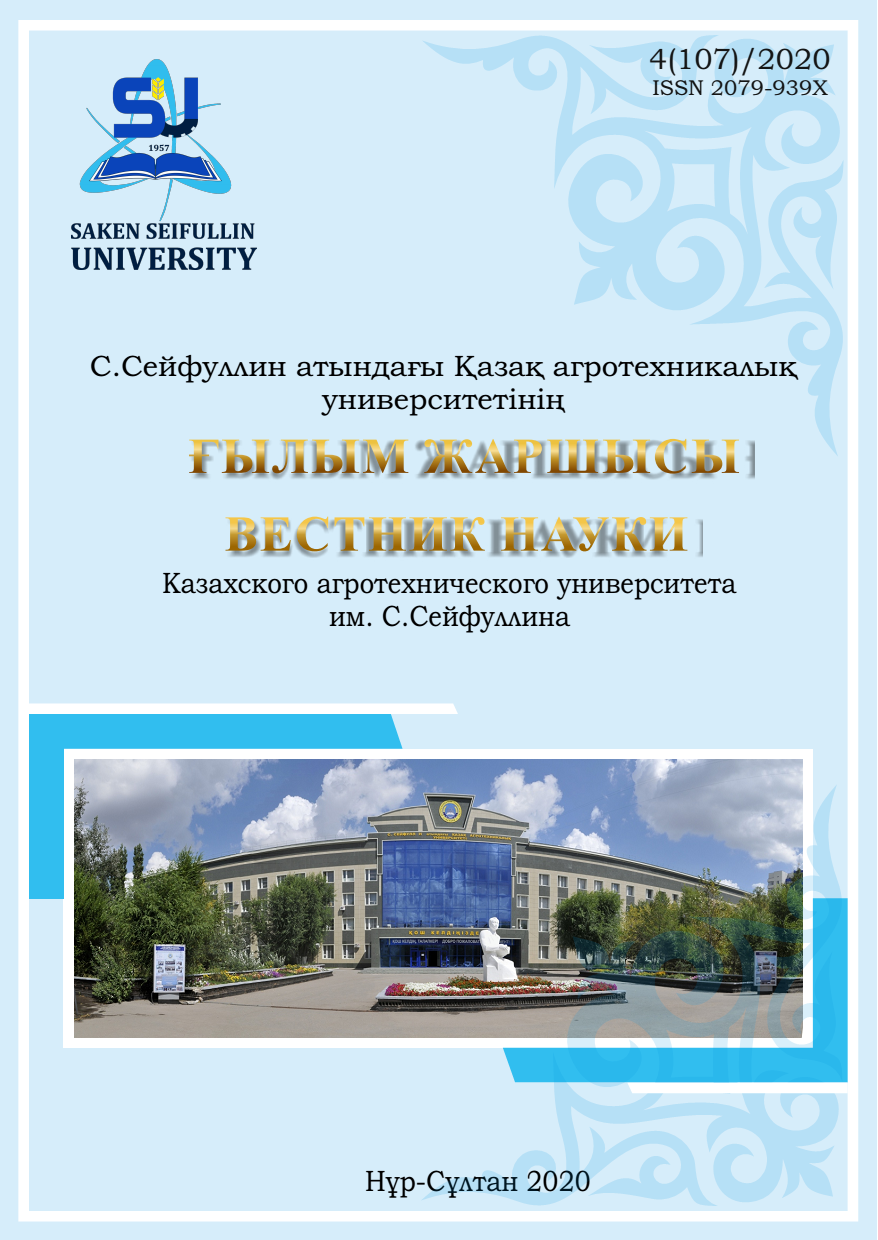 Downloads
Section
Veterinary sciences Part 2