INFLUENCE OF TILLAGE SYSTEMS ON PRODUCTIVITY AND QUALITY OF SPRING WHEAT GRAIN
Keywords:
No-till system, soil erosion, soil volume mass, productive moisture content, minimum tillage system, summer fallow, soil density, gluten content.
Abstract
Soil and climatic conditions of Northern Kazakhstan are a limiting factor in stabilizing crop yields. The amount of precipitation is 240-270 mm in the area of chestnut soils, 280-320 mm in the area of southern chernozems and 340-360 mm per year in the area of ordinary chernozems. A differentiated distribution of crops is needed, taking into account the dependence of yield on precipitation. In the agriculture of Kazakhstan, the cultivation of annual spring wheat is widely used in crop rotation. The traditional farming system, based on several types of mechanical tillage and the use of crop rotation with summer fallow, has led to a decrease in soil fertility and its degradation In the semiarid region of the Northern Kazakhstan No-Till and minimum (reduced) tillage system is geting popularity. There is no big difference between No-Till and minimum tillage system on grain productivity.Favorable years, especially high humidity in the second half of the growing season, a high yield of spring wheat is formed in the system of minimum tillage. Protein concentration and gluten content in wheat grown on minimum (reduced) tillage system were generally higher than that found in wheat grown on No-Till. The cost of producing wheat was lowest for minimum (reduced) tillage system by 17, 1% or $24, 3 per hectare. Precipitation does not effectively retain moisture in the soil, humus in the soil decreases rapidly, and there is a high risk of soil moisture and wind erosion.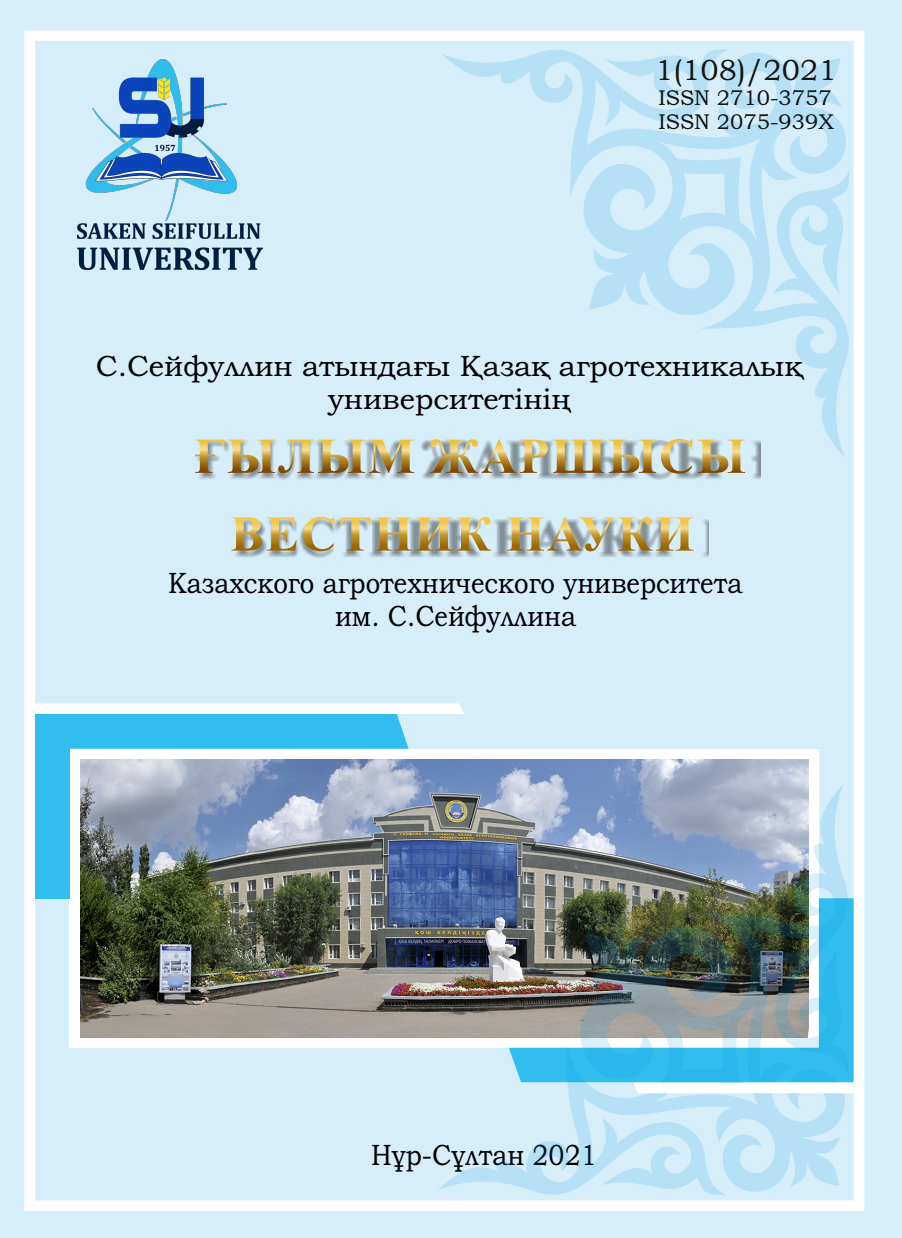 Downloads
Section
Agricultural sciences Part 1