THE STUDY OF PROMISING POPULATIONS OF PSATHYROSTACHYS JUNCEA (WILD RUTTISHNESS) IN THE CONDITIONS OF NORTHERN KAZAKHSTAN
Keywords:
Psathyrostachys juncea (wild ruttishness), variety, selection, complex- hybrid population, yield of pasture mass, dry matter, seeds, nutrition value of the feed, recovery ability, grazingendurance.
Abstract
The results of studying promising complex hybrid populations (SGP) in nurseries of competitive variety testing of Psathyrostachys juncea in Northern Kazakhstan. We studied complex hybrid populations of Psathyrostachys juncea by economically valuable characteristics: height, pasture mass yield, seed yield, regrowth intensity in spring, resistance to diseases and pests, plant development capacity, drought resistance, winter hardiness, feed quality (content of crude protein, crude fiber, crude ash, crude fat, digestible protein in%, feed units, kg/kg) and others. According to the complex of economically valuable traits and biological properties, SGP-K-0220 was allocated, which was transferred to the GSI as a new variety of Faradiz. According to the results of State tests in 2018, the variety Psathyrostachys juncea of Faradiz included in the State register of selection achievements of the Republic of Kazakhstan and approved for use in production in Akmola and Pavlodar regions.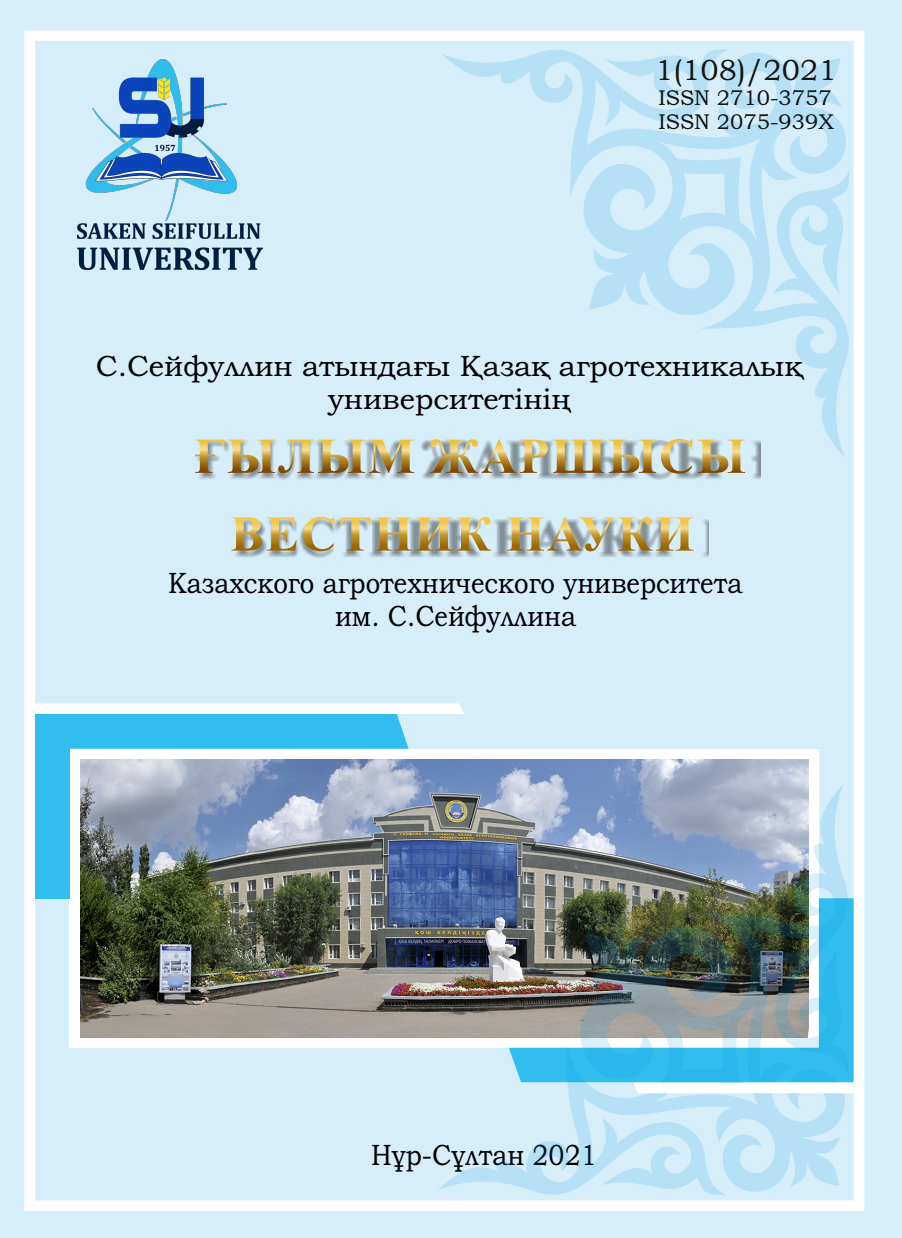 Downloads
Section
Agricultural sciences Part 1