MILK YIELD AND MILK COMPOSITION OF TECHNOLOGICAL GROUPS OF COWS IN THE DAIRY FARM LLP «KAMYSHENKA»НОЛОГИЧЕСКИХ ГРУПП КОРОВ МТФ ТОО «КАМЫШЕНКА»
Keywords:
dairy cattle breeding, milk productivity, technological groups, milk fat content, protein content, herd structure, analysis
Abstract
The article deals with the issues of milk productivity and milk composition of dairy cows divided into technological groups in order to increase milk productivity and improve the milk composition of cows of the dairy farm "Kamyshenka" LLP of the Akmola region. The authors present data on the structure of the herd, the specific weight of cows in which was insufficient for dairy farms. The issues of monitoring the milk productivity of cows of all technological groups, divided by the level of milk yield, physiological indicators and health status, which showed an increase in productivity in comparison with last year's indicators, were also considered. A study of the chemical composition for the fat content and protein content of milk from dairy cows was also conducted. At the same time, a study of the health of the udder of cows was conducted on the presence of somatic cells in milk on the analyzer "Somatos Mini". Somatic cell counts were within the normal range.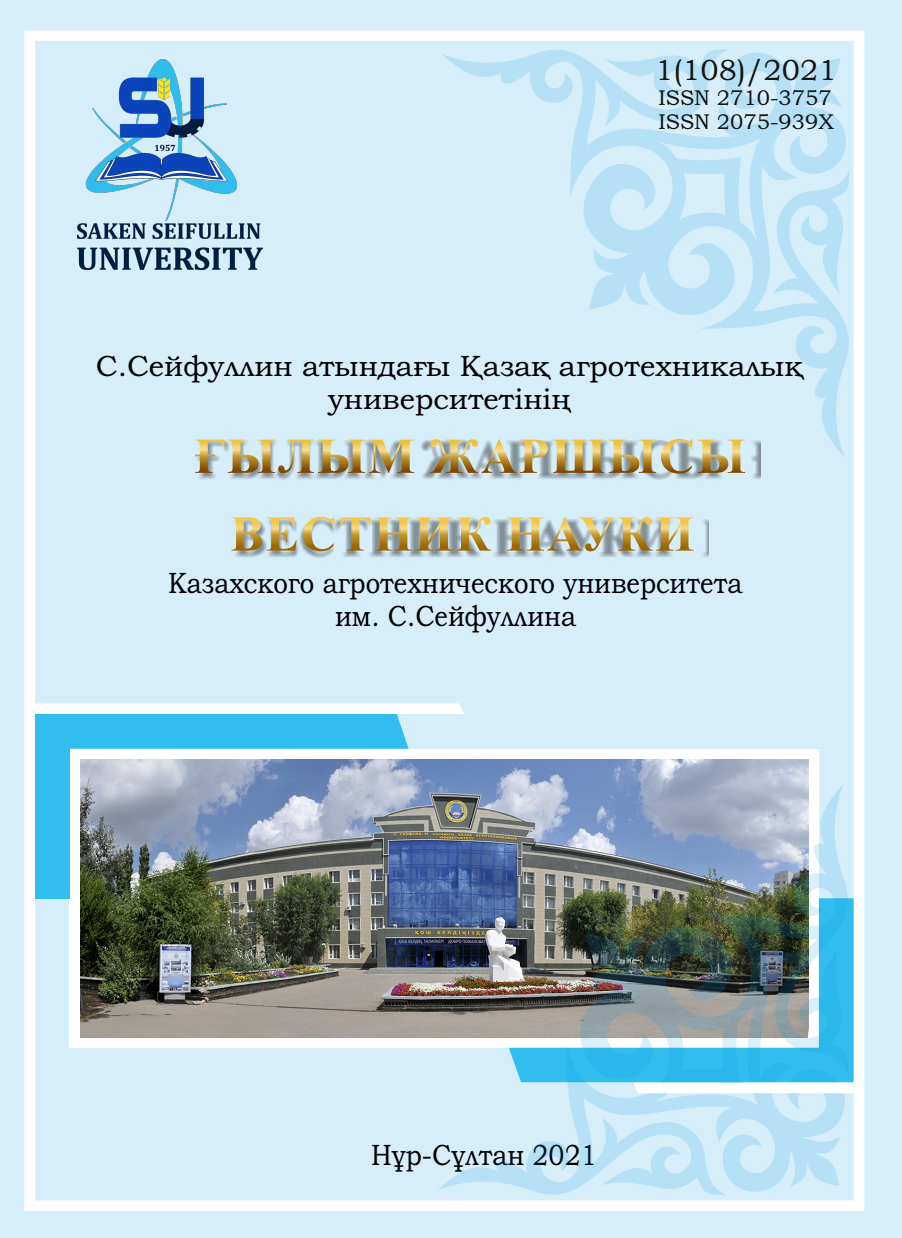 Downloads
Section
Agricultural sciences Part 1