SCREENING OF THE GENPLASME OF PROSO MILLET (Panicum miliaceum L.) BY RESISTANCE TO SMUT DISEASE IN BREEDING FOR IMMUNITY
Keywords:
millet, geneplasme, smut, screening, resistance, infectious background, isolates, genotype, breeding process.
Abstract
This article shows data on the study of the stability of collection material using a specially created infectious background. As a result of the screening, valuable varieties and samples were selected: 36 samples from the VIR collection (К-35, К- 803, К-806, К-1437, К-6314, К-6619, К-1942, К-1985, К-2236, К-2374, К-2493, К- 2526, К-2742, К-5786, К-6602, К-3664, К-3690, К-3697, К-3751, К-3753, К-9373, К-9571, К-9598, К-9701, К-9719, К-9720, К-9749, К-9805, К-10284, К-10286, К-10289, К-10349, К-1035, Kormovoe 2606 55к, Kormovoe 2020 054/2, Kormovoe 2528 g.060/3), 10 varieties (Yarkoe 7, Yarkoe 5, Omskoe 11, Kormovoe 89, Pavlodarskoe, Zolotistoe fodder, Forage millet, Shortandinskoe 10, Shortandinskoe 11 and Pavlodarskoe 4) from the domestic collection and 19 samples (Ames 11555,Ames 11641, PI 163300, PI 365844, PI 654404, PI 170591, Ames 11680, PI 177481, PI 204598, PI 649374, PI 202294, PI 251404, PI 269960, PI 367684, PI 531423, PI 289329, PI 260053, PI 346933, PI 346945) from the foreign collection. The isolated valuable genotypes will be introduced into the breeding program for resistance to millet head smut.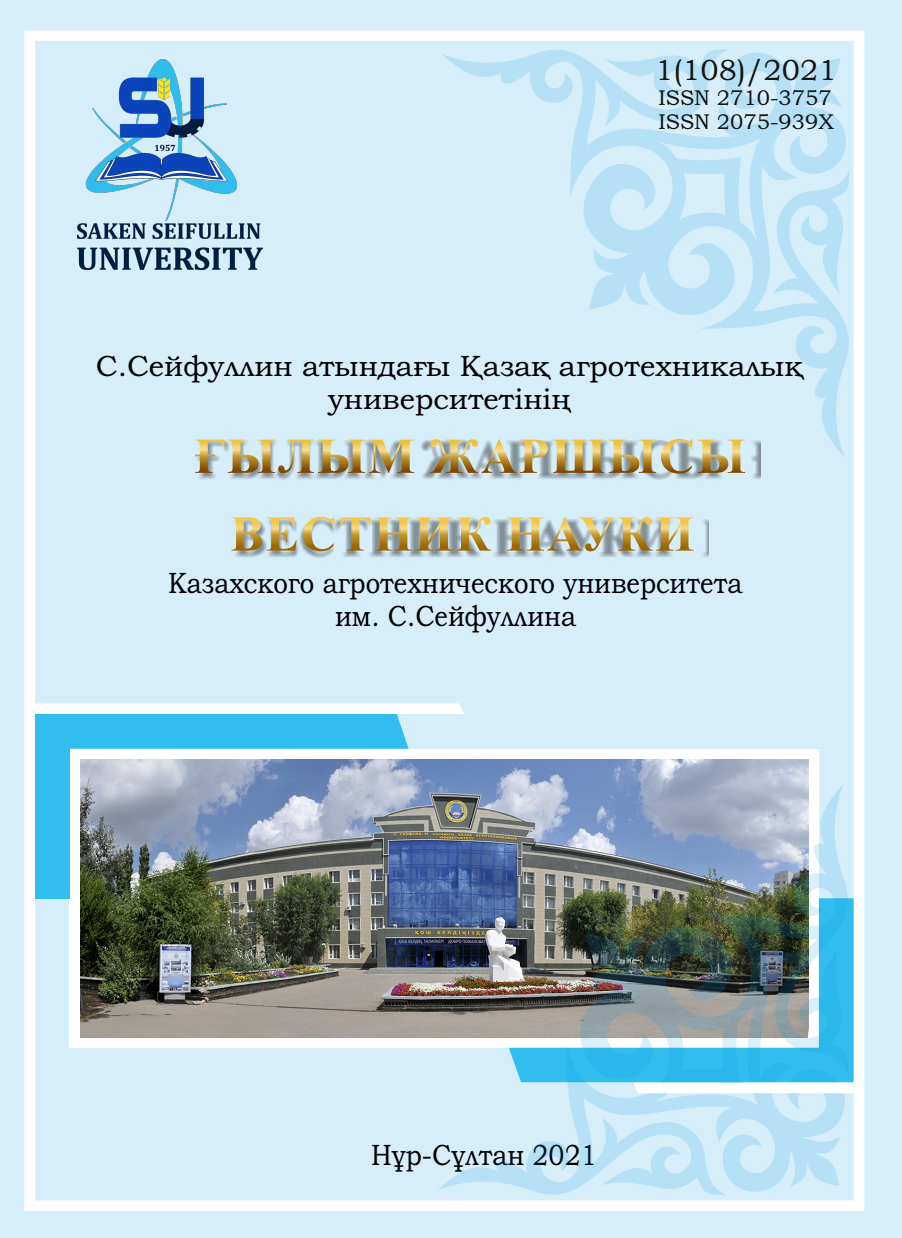 Downloads
Section
Agricultural sciences Part 1